I am a tipsy eBay shopper.

Yes, you read that correctly.

When I'm tipsy (we will say "tipsy" and not "drunk" because I am a Southern lady and Southern ladies don't get "drunk"), all my sense goes straight out the window and I shop like I'm a big dog.

Reality departs, along with my budget.

One of my most recent acquisitions is 16 rolls of Nina Campbell Paradiso wallpaper.
While I absolutely adore this wallpaper (it is UNBELIEVABLE IN PERSON!), I have nowhere to put it.

Except maybe my closet.

Which I've honestly considered.

Hoarder much?
When I showed the wallpaper to a client I am designing a bedroom for, she too fell in love with it.

Selling her husband on wallpapering is difficult enough.

But wallpapering the room in bold peacocks with colorful plumes?

Tough job, I must say.

But I have faith that my client is up to the task.
To give her extra ammunition, and possibly help him "visualize" it in the space, I've created design boards to share with him.
Their bedroom is large and features a gorgeous bed by Drexel Heritage called the Bed of Ribbons.

It is seriously gorgeous.
We are removing the carpet from the bedroom and are considering white oak in a herringbone pattern.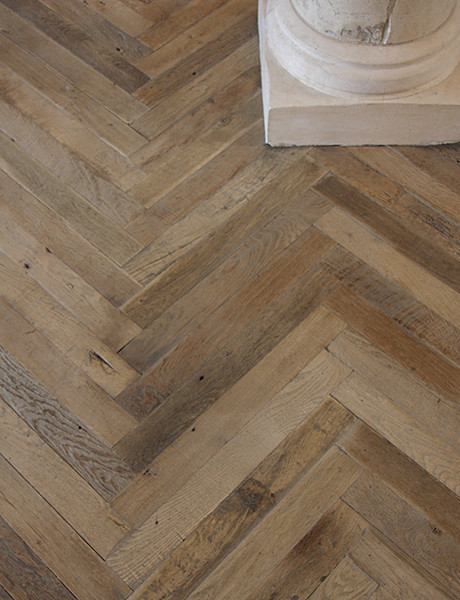 There is also a sitting area in the room, which I've also added to the design.
I've shared these boards with her and she immediately fell in love.

I will be sure to keep you posted on progress with the room…and the convincing of the husband.
Do you tipsy eBay shop too? pleasesayyespleasesayyes